Mother's Day in France
Quick Facts
Mothers and mother figures are honored with cards, gifts and other acts of kindness on Mothers' Day in France.
Local names
| Name | Language |
| --- | --- |
| Fête des Mères | French |
| Mother's Day | English |
| Muttertag | German |
Mother's Day 2017
Sunday, May 28, 2017
Mother's Day 2018
Sunday, May 27, 2018
List of dates for other years
Mothers' Day in France is usually on the last Sunday in May, but is moved to the first Sunday of June if it falls on the same day as Whit Sunday/Pentecost. Fathers' Day is also celebrated in France.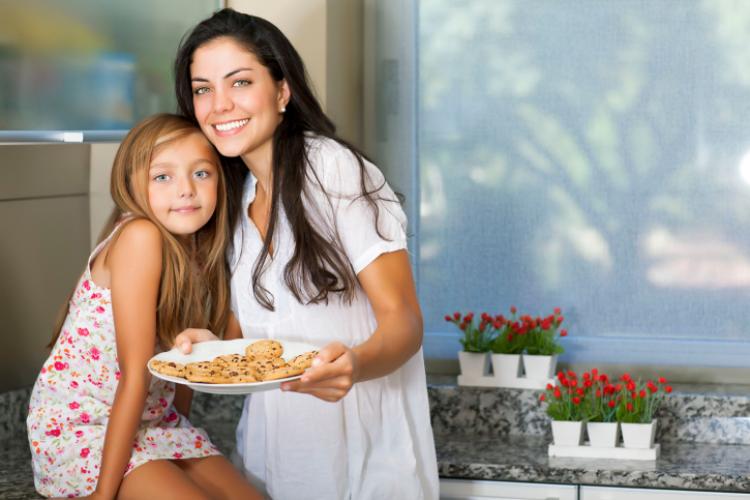 Celebrate Mothers' Day
Typical Mothers' Day presents include flowers, cakes, and chocolates, as well as handmade gifts and handwritten poems. Some families have special dinners either at home or at a restaurant to celebrate the day.
A special family medal, known as the Médaille de la Famille is traditionally given to some parents, including those who have raised several children and some parents whose spouses have been killed. The holiday is also celebrated in other countries worldwide.
Public Life
Mothers' Day is an observance and not an official public holiday in France.
About Mothers' Day
The origins of Mothers' Day in France are believed to have stemmed from the Napoleonic era. In 1806, the French emperor announced a special day to recognize mothers of large families. This celebration was revived after World War I for some time. In 1950 a special law was created to dedicate Mothers' Day as an official tribute to mothers.
About Mother's Day in other countries
Read more about
Mother's Day
.
Mother's Day Observances
| Weekday | Date | Year | Name | Holiday type |
| --- | --- | --- | --- | --- |
| Sun | May 27 | 1990 | Mother's Day | Observance |
| Sun | May 26 | 1991 | Mother's Day | Observance |
| Sun | May 31 | 1992 | Mother's Day | Observance |
| Sun | Jun 6 | 1993 | Mother's Day | Observance |
| Sun | May 29 | 1994 | Mother's Day | Observance |
| Sun | May 28 | 1995 | Mother's Day | Observance |
| Sun | Jun 2 | 1996 | Mother's Day | Observance |
| Sun | May 25 | 1997 | Mother's Day | Observance |
| Sun | Jun 7 | 1998 | Mother's Day | Observance |
| Sun | May 30 | 1999 | Mother's Day | Observance |
| Sun | May 28 | 2000 | Mother's Day | Observance |
| Sun | May 27 | 2001 | Mother's Day | Observance |
| Sun | May 26 | 2002 | Mother's Day | Observance |
| Sun | May 25 | 2003 | Mother's Day | Observance |
| Sun | Jun 6 | 2004 | Mother's Day | Observance |
| Sun | May 29 | 2005 | Mother's Day | Observance |
| Sun | May 28 | 2006 | Mother's Day | Observance |
| Sun | Jun 3 | 2007 | Mother's Day | Observance |
| Sun | May 25 | 2008 | Mother's Day | Observance |
| Sun | May 30 | 2010 | Mother's Day | Observance |
| Sun | May 29 | 2011 | Mother's Day | Observance |
| Thu | Jun 7 | 2012 | Mother's Day | Observance |
| Sun | May 26 | 2013 | Mother's Day | Observance |
| Sun | May 25 | 2014 | Mother's Day | Observance |
| Sun | May 31 | 2015 | Mother's Day | Observance |
| Sun | May 29 | 2016 | Mother's Day | Observance |
| Sun | May 28 | 2017 | Mother's Day | Observance |
| Sun | May 27 | 2018 | Mother's Day | Observance |
| Sun | May 26 | 2019 | Mother's Day | Observance |
Related holiday
Other holidays in May 2017 in France
Advertising

Other calendars
Related links