Ascension Day in Netherlands
Quick Facts
Ascension Day (hemelvaart) in the Netherlands is the 40th day of Easter and ten days before Pentecost.
Local names
| Name | Language |
| --- | --- |
| Hemelvaartsdag | Dutch |
| Ascension Day | English |
| Christi Himmelfahrt | German |
Ascension Day 2017
Thursday, May 25, 2017
Ascension Day 2018
Thursday, May 10, 2018
List of dates for other years
Ascension Day in the Netherlands marks the time when Jesus ascended to heaven for the final time following his crucifixion and resurrection. It is the 40th day of Easter and is always on a Thursday.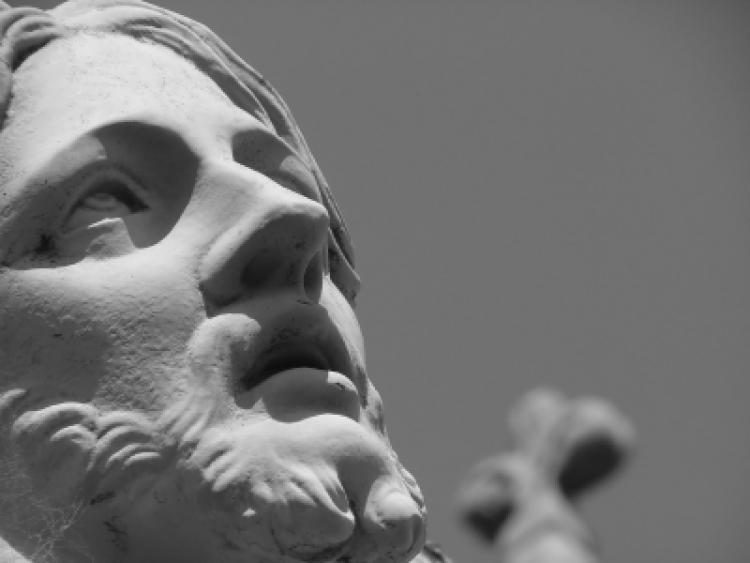 What Do People Do?
Some devote Christians make a special effort to attend a church service on Ascension Day. For others it is just a day off work to enjoy an early morning walk or cycle ride in the spring weather or carry out household maintenance.
In the Netherlands, some combination of Good Friday, Easter Sunday, Easter Monday, Queen's Day, Liberation Day, Ascension Day, Pentecost and the Second day of Pentecost fall close together in late April or early May. Many schools have a holiday lasting two to three weeks around this time so the Ascension Day period is a popular time for people to take some of their annual leave and go on a short break or longer vacation.
Public Life
Ascension Day is legally considered to be equivalent to a Sunday and many people do not have to work. Post offices, banks and many businesses and stores are closed. Some stores, particularly in stations, airports and areas that attract a lot of tourists, are open. There are some restrictions on the sale of alcohol on Ascension Day. Public transport services run a reduced service and there may be no services in rural areas.
Background
In the months of March, April, May and June, many Christian feast days commemorate important events at the end of Jesus' life. Good Friday commemorates his crucifixion, Easter Sunday celebrates his resurrection and Ascension Day remembers his bodily ascension to heaven. Some Christians believe that Jesus ascended to heaven from the Mount of Olives (Mount Olivet), a mountain ridge in east Jerusalem. The spot is said to be marked by the Ascension edicule, an octagonal structure once part of a church. Inside the Ascension edicule is a rock that is said to bear the imprint of Jesus' right foot and was the last point on earth that he touched. Ascension Day is an important feast in the Christian liturgical year.
Traditionally on Ascension Day, people went out into the fields just before sunrise. They then walked or danced barefoot in the dew (dauwtrappen). On this day, the dew was supposed to have special healing and purifying properties. Now, particularly in the northern and eastern of the Netherlands, some people go out early to walk or cycle in the natural surroundings. Marching bands perform early in the morning in some villages in the southern parts of the Netherlands.
Symbols
Through the centuries, many artwork pieces were created around the bodily Ascension of Jesus to heaven. Some show Jesus in a white garment surrounded by his followers. Others depict Jesus standing on a cloud or rising to heaven while his followers watch from the ground.
About Ascension Day in other countries
Read more about
Ascension Day
.
Ascension Day Observances
| Weekday | Date | Year | Name | Holiday type |
| --- | --- | --- | --- | --- |
| Thu | May 24 | 1990 | Ascension Day | National holiday |
| Thu | May 9 | 1991 | Ascension Day | National holiday |
| Thu | May 28 | 1992 | Ascension Day | National holiday |
| Thu | May 20 | 1993 | Ascension Day | National holiday |
| Thu | May 12 | 1994 | Ascension Day | National holiday |
| Thu | May 25 | 1995 | Ascension Day | National holiday |
| Thu | May 16 | 1996 | Ascension Day | National holiday |
| Thu | May 8 | 1997 | Ascension Day | National holiday |
| Thu | May 21 | 1998 | Ascension Day | National holiday |
| Thu | May 13 | 1999 | Ascension Day | National holiday |
| Thu | Jun 1 | 2000 | Ascension Day | National holiday |
| Thu | May 24 | 2001 | Ascension Day | National holiday |
| Thu | May 9 | 2002 | Ascension Day | National holiday |
| Thu | May 29 | 2003 | Ascension Day | National holiday |
| Thu | May 20 | 2004 | Ascension Day | National holiday |
| Thu | May 5 | 2005 | Ascension Day | National holiday |
| Thu | May 25 | 2006 | Ascension Day | National holiday |
| Thu | May 17 | 2007 | Ascension Day | National holiday |
| Thu | May 1 | 2008 | Ascension Day | National holiday |
| Thu | May 21 | 2009 | Ascension Day | National holiday |
| Thu | May 13 | 2010 | Ascension Day | National holiday |
| Thu | Jun 2 | 2011 | Ascension Day | National holiday |
| Thu | May 17 | 2012 | Ascension Day | National holiday |
| Thu | May 9 | 2013 | Ascension Day | National holiday |
| Thu | May 29 | 2014 | Ascension Day | National holiday |
| Thu | May 14 | 2015 | Ascension Day | National holiday |
| Thu | May 5 | 2016 | Ascension Day | National holiday |
| Thu | May 25 | 2017 | Ascension Day | National holiday |
| Thu | May 10 | 2018 | Ascension Day | National holiday |
| Thu | May 30 | 2019 | Ascension Day | National holiday |
| Thu | May 21 | 2020 | Ascension Day | National holiday |
Other holidays in May 2017 in Netherlands
Advertising

Other calendars
Related links