Labor Day / May Day in Poland
Quick Facts
Labor Day (Święto Pracy), also known as May 1 (1 Maja), is a national public holiday in Poland every year.
Local names
| Name | Language |
| --- | --- |
| Święto Pracy | Polish |
| Labor Day / May Day | English |
| Tag der Arbeit | German |
Labor Day / May Day 2017
Monday, May 1, 2017
Labor Day / May Day 2018
Tuesday, May 1, 2018
List of dates for other years
Many people in Poland have the day off work or school on Labor Day (Święto Pracy), or May 1 (1 Maja). It is a time to celebrate both the spring time and workers' rights.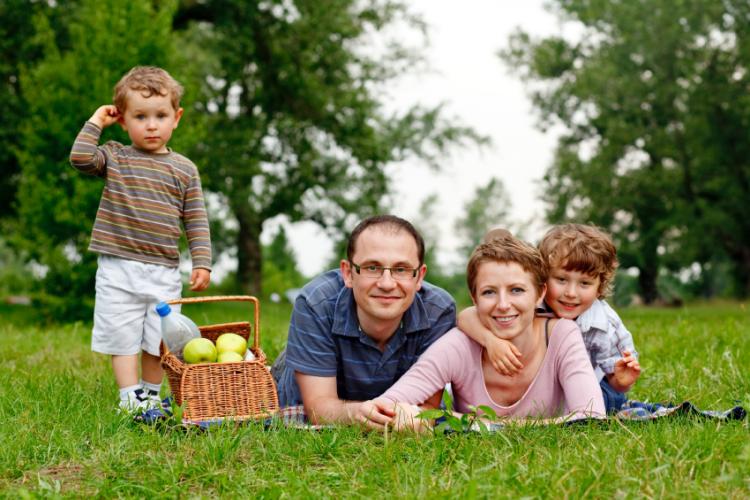 What Do People Do?
Many people in Poland enjoy May 1 by being outdoors, as it marks a time when the weather becomes warmer in the spring. It is part of a holiday season known as Majówka, which includes Poland's Constitution Day, celebrated on May 3. There are occasional marches to promote workers' rights in some major cities.
Public Life
May 1 is an official public holiday in Poland, so schools, banks, government offices and most private businesses are closed. There is a trade prohibition on public holidays in Poland. People intending to travel via public transport during public holidays must check with the public transit authorities on any changes to time schedules.
Background
Many parts of Europe celebrated Labor Day from 1890 onwards. The holiday was declared in Poland in 1899, to commemorate a workers' strike in Chicago, USA. There is some political controversy regarding the Labor Day celebrations, as it was one of the most important holidays that were celebrated during Poland's Communist era. Today, people celebrate May 1 by having a day off school or work, and by enjoying the warmer spring weather. Labor Day is also observed in other places in the world.
About Labor Day / May Day in other countries
Read more about
Labor Day / May Day
.
Labor Day / May Day Observances
| Weekday | Date | Year | Name | Holiday type |
| --- | --- | --- | --- | --- |
| Tue | May 1 | 1990 | Labor Day / May Day | National holiday |
| Wed | May 1 | 1991 | Labor Day / May Day | National holiday |
| Fri | May 1 | 1992 | Labor Day / May Day | National holiday |
| Sat | May 1 | 1993 | Labor Day / May Day | National holiday |
| Sun | May 1 | 1994 | Labor Day / May Day | National holiday |
| Mon | May 1 | 1995 | Labor Day / May Day | National holiday |
| Wed | May 1 | 1996 | Labor Day / May Day | National holiday |
| Thu | May 1 | 1997 | Labor Day / May Day | National holiday |
| Fri | May 1 | 1998 | Labor Day / May Day | National holiday |
| Sat | May 1 | 1999 | Labor Day / May Day | National holiday |
| Mon | May 1 | 2000 | Labor Day / May Day | National holiday |
| Tue | May 1 | 2001 | Labor Day / May Day | National holiday |
| Wed | May 1 | 2002 | Labor Day / May Day | National holiday |
| Thu | May 1 | 2003 | Labor Day / May Day | National holiday |
| Sat | May 1 | 2004 | Labor Day / May Day | National holiday |
| Sun | May 1 | 2005 | Labor Day / May Day | National holiday |
| Mon | May 1 | 2006 | Labor Day / May Day | National holiday |
| Tue | May 1 | 2007 | Labor Day / May Day | National holiday |
| Thu | May 1 | 2008 | Labor Day / May Day | National holiday |
| Fri | May 1 | 2009 | Labor Day / May Day | National holiday |
| Sat | May 1 | 2010 | Labor Day / May Day | National holiday |
| Sun | May 1 | 2011 | Labor Day / May Day | National holiday |
| Tue | May 1 | 2012 | Labor Day / May Day | National holiday |
| Wed | May 1 | 2013 | Labor Day / May Day | National holiday |
| Thu | May 1 | 2014 | Labor Day / May Day | National holiday |
| Fri | May 1 | 2015 | Labor Day / May Day | National holiday |
| Sun | May 1 | 2016 | Labor Day / May Day | National holiday |
| Mon | May 1 | 2017 | Labor Day / May Day | National holiday |
| Tue | May 1 | 2018 | Labor Day / May Day | National holiday |
| Wed | May 1 | 2019 | Labor Day / May Day | National holiday |
| Fri | May 1 | 2020 | Labor Day / May Day | National holiday |
Related holiday
Other holidays in May 2017 in Poland
Advertising

Other calendars
Related links