Mother's Day in Poland
Quick Facts
Mother's Day is celebrated in Poland on May 26 each year.
Local names
| Name | Language |
| --- | --- |
| Dzień Matki | Polish |
| Mother's Day | English |
| Muttertag | German |
Mother's Day 2017
Friday, May 26, 2017
Mother's Day 2018
Saturday, May 26, 2018
List of dates for other years
Mothers across Poland are remembered on Mother's Day (Dzien Matki), or Mothers' Day, on May 26.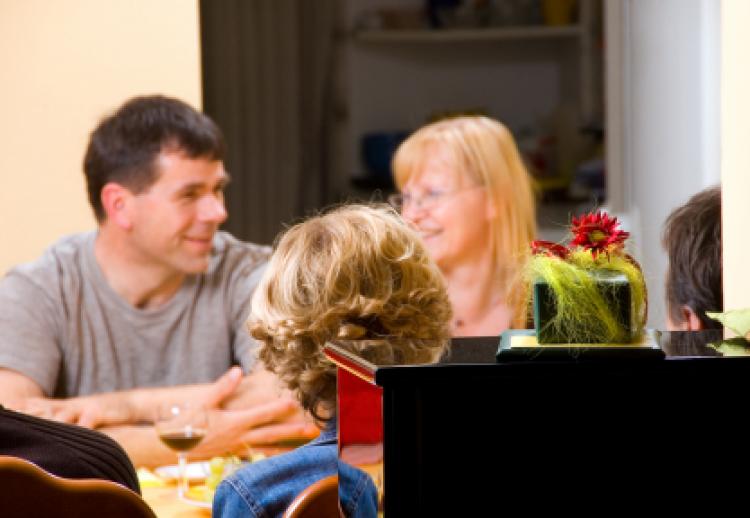 What Do People Do?
Many mothers and mother figures are given cards, flowers, cakes or other gifts on Mother's Day in Poland. Children in some Polish schools and daycares make laurki, which are papers decorated with flowers and written with personal notes, for their mothers. Some schools host special Mother's Day Events.
Father's Day, on June 23, is also annually observed in Poland .
Public Life
Mother's Day is not a national public holiday in Poland.
Background
Mother's Day in Poland was first celebrated in Krakow in 1923, but its popularity did not grow until World War II and after. This observance is celebrated worldwide but at different dates.
Symbols
Gifts such as flowers symbolize one's love for his or her mother on Mother's Day in Poland.
About Mother's Day in other countries
Read more about
Mother's Day
.
Mother's Day Observances
| Weekday | Date | Year | Name | Holiday type |
| --- | --- | --- | --- | --- |
| Sat | May 26 | 1990 | Mother's Day | Observance |
| Sun | May 26 | 1991 | Mother's Day | Observance |
| Tue | May 26 | 1992 | Mother's Day | Observance |
| Wed | May 26 | 1993 | Mother's Day | Observance |
| Thu | May 26 | 1994 | Mother's Day | Observance |
| Fri | May 26 | 1995 | Mother's Day | Observance |
| Sun | May 26 | 1996 | Mother's Day | Observance |
| Mon | May 26 | 1997 | Mother's Day | Observance |
| Tue | May 26 | 1998 | Mother's Day | Observance |
| Wed | May 26 | 1999 | Mother's Day | Observance |
| Fri | May 26 | 2000 | Mother's Day | Observance |
| Sat | May 26 | 2001 | Mother's Day | Observance |
| Sun | May 26 | 2002 | Mother's Day | Observance |
| Mon | May 26 | 2003 | Mother's Day | Observance |
| Wed | May 26 | 2004 | Mother's Day | Observance |
| Thu | May 26 | 2005 | Mother's Day | Observance |
| Fri | May 26 | 2006 | Mother's Day | Observance |
| Sat | May 26 | 2007 | Mother's Day | Observance |
| Mon | May 26 | 2008 | Mother's Day | Observance |
| Tue | May 26 | 2009 | Mother's Day | Observance |
| Wed | May 26 | 2010 | Mother's Day | Observance |
| Thu | May 26 | 2011 | Mother's Day | Observance |
| Sat | May 26 | 2012 | Mother's Day | Observance |
| Sun | May 26 | 2013 | Mother's Day | Observance |
| Mon | May 26 | 2014 | Mother's Day | Observance |
| Tue | May 26 | 2015 | Mother's Day | Observance |
| Thu | May 26 | 2016 | Mother's Day | Observance |
| Fri | May 26 | 2017 | Mother's Day | Observance |
| Sat | May 26 | 2018 | Mother's Day | Observance |
| Sun | May 26 | 2019 | Mother's Day | Observance |
| Tue | May 26 | 2020 | Mother's Day | Observance |
Related holiday
Other holidays in May 2017 in Poland
Advertising

Other calendars
Related links