Valentine's Day in Poland
Quick Facts
Valentine's Day (Walentynki) is one of the most romantic days of the year celebrated in many countries including Poland on February 14.
Local names
| Name | Language |
| --- | --- |
| Walentynki | Polish |
| Valentine's Day | English |
| Valentinstag | German |
Valentine's Day 2017
Tuesday, February 14, 2017
Valentine's Day 2018
Wednesday, February 14, 2018
List of dates for other years
Many Polish people celebrate Valentine's Day (Walentynki), a day associated with romance and love, on February 14.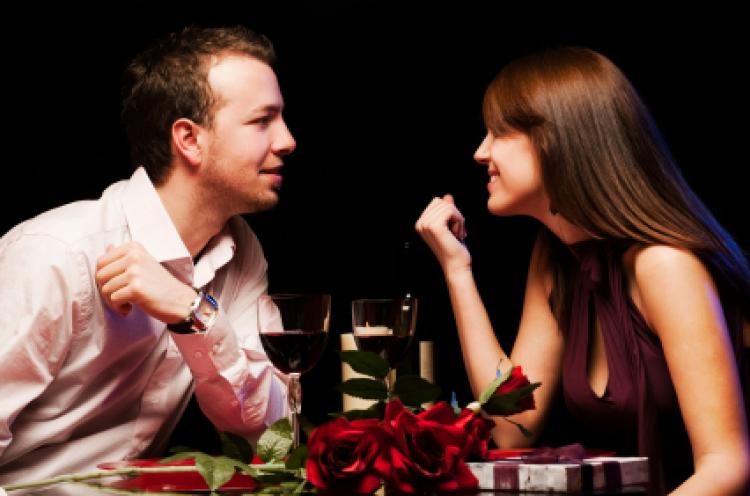 What Do People Do?
Valentine's Day focuses on love, romance, appreciation and friendship. Chocolates, candies shaped in red hearts, and other gifts are given to loved ones on Valentine's Day. Mother's Day, Father's Day and Women's Day are also observed in Poland, in which friends, partners, and family members received gifts, cards or flowers.
Public Life
Valentine's Day is not a national public holiday in Poland.
Background
The origins of Valentine's Day are not clear but many sources believe that it stems from the story of St Valentine, a Roman priest who was martyred on or around February 14 in the year 270 CE. Valentine's Day is also celebrated in many countries worldwide.
Symbols
Hearts, the colors red and pink, roses, images and statues of cupids, and cupids' bows and arrows symbolize the feeling of romance and love on Valentine's Day. Cupid is usually portrayed as a small winged figure with a bow and arrow. In mythology, he uses his arrow to strike the hearts of people. People who fall in love are sometimes said to be "struck by Cupid's arrow".
About Valentine's Day in other countries
Read more about
Valentine's Day
.
Valentine's Day Observances
| Weekday | Date | Year | Name | Holiday type |
| --- | --- | --- | --- | --- |
| Wed | Feb 14 | 1990 | Valentine's Day | Observance |
| Thu | Feb 14 | 1991 | Valentine's Day | Observance |
| Fri | Feb 14 | 1992 | Valentine's Day | Observance |
| Sun | Feb 14 | 1993 | Valentine's Day | Observance |
| Mon | Feb 14 | 1994 | Valentine's Day | Observance |
| Tue | Feb 14 | 1995 | Valentine's Day | Observance |
| Wed | Feb 14 | 1996 | Valentine's Day | Observance |
| Fri | Feb 14 | 1997 | Valentine's Day | Observance |
| Sat | Feb 14 | 1998 | Valentine's Day | Observance |
| Sun | Feb 14 | 1999 | Valentine's Day | Observance |
| Mon | Feb 14 | 2000 | Valentine's Day | Observance |
| Wed | Feb 14 | 2001 | Valentine's Day | Observance |
| Thu | Feb 14 | 2002 | Valentine's Day | Observance |
| Fri | Feb 14 | 2003 | Valentine's Day | Observance |
| Sat | Feb 14 | 2004 | Valentine's Day | Observance |
| Mon | Feb 14 | 2005 | Valentine's Day | Observance |
| Tue | Feb 14 | 2006 | Valentine's Day | Observance |
| Wed | Feb 14 | 2007 | Valentine's Day | Observance |
| Thu | Feb 14 | 2008 | Valentine's Day | Observance |
| Sat | Feb 14 | 2009 | Valentine's Day | Observance |
| Sun | Feb 14 | 2010 | Valentine's Day | Observance |
| Mon | Feb 14 | 2011 | Valentine's Day | Observance |
| Tue | Feb 14 | 2012 | Valentine's Day | Observance |
| Thu | Feb 14 | 2013 | Valentine's Day | Observance |
| Fri | Feb 14 | 2014 | Valentine's Day | Observance |
| Sat | Feb 14 | 2015 | Valentine's Day | Observance |
| Sun | Feb 14 | 2016 | Valentine's Day | Observance |
| Tue | Feb 14 | 2017 | Valentine's Day | Observance |
| Wed | Feb 14 | 2018 | Valentine's Day | Observance |
| Thu | Feb 14 | 2019 | Valentine's Day | Observance |
| Fri | Feb 14 | 2020 | Valentine's Day | Observance |
Other holidays in February 2017 in Poland
Advertising

Other calendars
Related links