Orthodox Ascension Day in Romania
Quick Facts
Ascension Day (Înălțarea) is an annual observance in Romania to commemorate the Christian belief of Jesus Christ's ascension into heaven.
Local names
| Name | Language |
| --- | --- |
| Ziua Eroilor | Romanian |
| Orthodox Ascension Day | English |
| Orthodoxe Himmelfahrt | German |
Orthodox Ascension Day 2017
Thursday, May 25, 2017
Orthodox Ascension Day 2018
Thursday, May 17, 2018
List of dates for other years
Ascension Day (Înălțarea) in Romania, which is 39 days after Easter Sunday, celebrates Christians' belief of Jesus' ascension into heaven. It is also Heroes' Commemoration Day (Ziua Eroilor), a time to remember and honor the many Romanians who fought for their country over the years.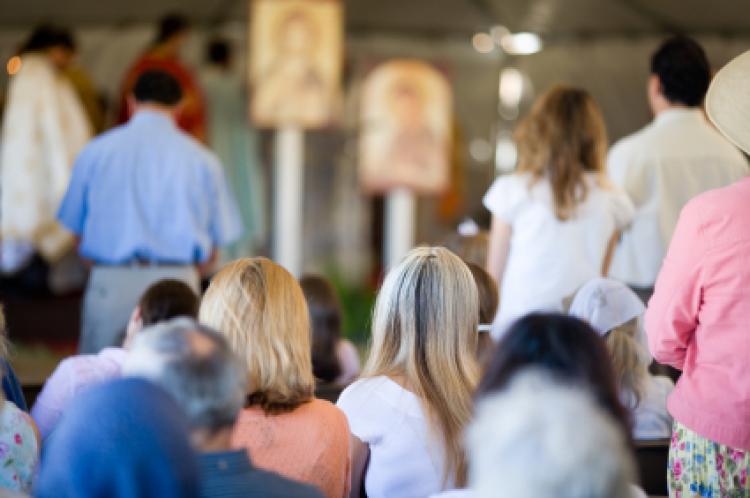 What Do People Do?
Some people practice an old Ascension Day tradition by cracking a red colored egg against someone else's egg and announcing, "Christ has risen". It is also a day to commemorate local and national heroes: people who fought for peace and freedom in Romania. Many churches in Romania hold special services to remember Jesus' ascension into heaven, as told in the Christian bible, and Romanian heroes who defended their country.
Public Life
Ascension Day is an observance and not a public holiday in Romania.
Background
Ascension Day is celebrated in Romania and in many different countries worldwide. According to the Christian bible, Jesus was resurrected on Easter Sunday, and remained with his apostles until the 40th day.
In 1990 the Romanian Ministry of National Defence reintroduced Romanian military traditions in the army. Heroes' Commemoration Day, also known as Heroes' Day, was to be celebrated on Ascension Day. A law to proclaim Heroes' Day was set in 1995.
Symbols
The act of laying wreaths for the dead dates back to Ancient Greece, according to some sources. It was meant to represent eternal life. In Romania wreaths are laid at monuments dedicated to national heroes on Ascension Day/Heroes' Commemoration Day. This symbolizes one's respect and honor for those who fought for Romania.
About Orthodox Ascension Day in other countries
Read more about
Orthodox Ascension Day
.
Orthodox Ascension Day Observances
| Weekday | Date | Year | Name | Holiday type |
| --- | --- | --- | --- | --- |
| Thu | May 24 | 1990 | Orthodox Ascension Day | Observance, Orthodox |
| Thu | May 16 | 1991 | Orthodox Ascension Day | Observance, Orthodox |
| Thu | Jun 4 | 1992 | Orthodox Ascension Day | Observance, Orthodox |
| Thu | May 27 | 1993 | Orthodox Ascension Day | Observance, Orthodox |
| Thu | Jun 9 | 1994 | Orthodox Ascension Day | Observance, Orthodox |
| Thu | Jun 1 | 1995 | Orthodox Ascension Day | Observance, Orthodox |
| Thu | May 23 | 1996 | Orthodox Ascension Day | Observance, Orthodox |
| Thu | Jun 5 | 1997 | Orthodox Ascension Day | Observance, Orthodox |
| Thu | May 28 | 1998 | Orthodox Ascension Day | Observance, Orthodox |
| Thu | May 20 | 1999 | Orthodox Ascension Day | Observance, Orthodox |
| Thu | Jun 8 | 2000 | Orthodox Ascension Day | Observance, Orthodox |
| Thu | May 24 | 2001 | Orthodox Ascension Day | Observance, Orthodox |
| Thu | Jun 13 | 2002 | Orthodox Ascension Day | Observance, Orthodox |
| Thu | Jun 5 | 2003 | Orthodox Ascension Day | Observance, Orthodox |
| Thu | May 20 | 2004 | Orthodox Ascension Day | Observance, Orthodox |
| Thu | Jun 9 | 2005 | Orthodox Ascension Day | Observance, Orthodox |
| Thu | Jun 1 | 2006 | Orthodox Ascension Day | Observance, Orthodox |
| Thu | May 17 | 2007 | Orthodox Ascension Day | Observance, Orthodox |
| Thu | Jun 5 | 2008 | Orthodox Ascension Day | Observance, Orthodox |
| Thu | May 28 | 2009 | Orthodox Ascension Day | Observance, Orthodox |
| Thu | May 13 | 2010 | Orthodox Ascension Day | Observance, Orthodox |
| Thu | Jun 2 | 2011 | Orthodox Ascension Day | Observance, Orthodox |
| Thu | May 24 | 2012 | Orthodox Ascension Day | Observance, Orthodox |
| Thu | Jun 13 | 2013 | Orthodox Ascension Day | Observance, Orthodox |
| Thu | May 29 | 2014 | Orthodox Ascension Day | Observance, Orthodox |
| Thu | May 21 | 2015 | Orthodox Ascension Day | Observance, Orthodox |
| Thu | Jun 9 | 2016 | Orthodox Ascension Day | Observance, Orthodox |
| Thu | May 25 | 2017 | Orthodox Ascension Day | Observance, Orthodox |
| Thu | May 17 | 2018 | Orthodox Ascension Day | Observance, Orthodox |
| Thu | Jun 6 | 2019 | Orthodox Ascension Day | Observance, Orthodox |
| Thu | May 28 | 2020 | Orthodox Ascension Day | Observance, Orthodox |
Other holidays in May 2017 in Romania
Advertising

Other calendars
Related links