Ascension Day in United Kingdom
Quick Facts
Ascension Day is the 40th day of Easter and commemorates Jesus Christ's ascension into heaven, according to Christian belief.
Name
Ascension Day
Ascension Day 2017
Thursday, May 25, 2017
Ascension Day 2018
Thursday, May 10, 2018
List of dates for other years
Ascension Day is observed in the United Kingdom on the 40th day of Easter. It commemorates Jesus Christ's ascension into heaven, according to the New Testament of the Bible.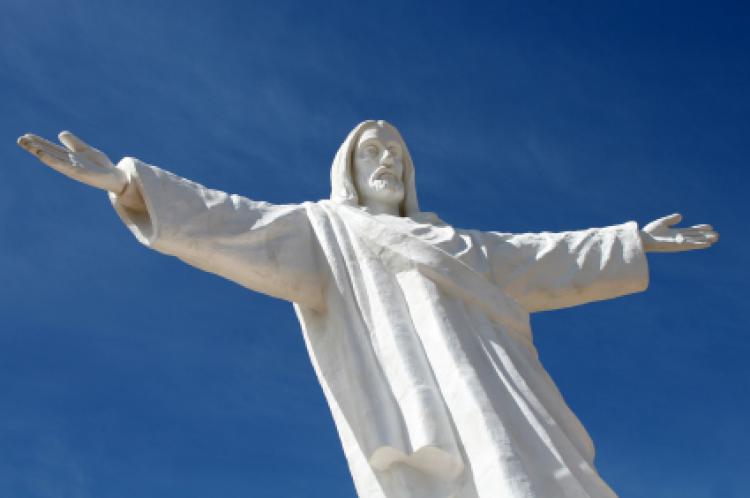 What Do People Do?
Some Christians in the United Kingdom attend church services on Ascension Day to celebrate this event. Prayers are made and people sing hymns at these services. Communion, also known as Eucharist, may also be offered to the congregation. Ascension Day marks the end of Rogationtide, which is a time when people pray for blessings to occur.
According to some sources, some schools used to have a day off on Ascension Day in the United Kingdom. However, students who attend Sunday school or take part in religious studies (such as classes) may participate in lessons or activities that explain the meaning of Ascension Day.
Public Life
Ascension Day is neither a bank or public holiday in the United Kingdom. Offices, retail stores, educational institutions and public transit systems stick with their usual schedules.
Background
Ascension Day is one of the earliest Christian festivals dating back to the year 68 CE. According to the New Testament in the Bible, Jesus Christ met several times with his disciples during the 40 days after his resurrection to instruct them on how to carry out his teachings. It is believed that on the 40th day he took them to the Mount of Olives, where they watched as he ascended to heaven.
Ascension Day marks the end of the Easter season and occurs ten days before Pentecost. Depending upon the phases of the Moon in a particular year, Ascension Day is usually celebrated on a Thursday. However, some churches may choose to celebrate it on the following Sunday. Many Eastern Orthodox churches calculate the date of Pascha (Easter) according to the Julian calendar, rather than the Gregorian calendar used by many western churches, so their Ascension Day usually occurs after the western observance.
About Ascension Day in other countries
Read more about
Ascension Day
.
Ascension Day Observances
| Weekday | Date | Year | Name | Holiday type | Where it is observed |
| --- | --- | --- | --- | --- | --- |
| Thu | May 24 | 1990 | Ascension Day | Christian | |
| Thu | May 9 | 1991 | Ascension Day | Christian | |
| Thu | May 28 | 1992 | Ascension Day | Christian | |
| Thu | May 20 | 1993 | Ascension Day | Christian | |
| Thu | May 12 | 1994 | Ascension Day | Christian | |
| Thu | May 25 | 1995 | Ascension Day | Christian | |
| Thu | May 16 | 1996 | Ascension Day | Christian | |
| Thu | May 8 | 1997 | Ascension Day | Christian | |
| Thu | May 21 | 1998 | Ascension Day | Christian | |
| Thu | May 13 | 1999 | Ascension Day | Christian | |
| Thu | Jun 1 | 2000 | Ascension Day | Christian | |
| Thu | May 24 | 2001 | Ascension Day | Christian | |
| Thu | May 9 | 2002 | Ascension Day | Christian | |
| Thu | May 29 | 2003 | Ascension Day | Christian | |
| Thu | May 20 | 2004 | Ascension Day | Christian | |
| Thu | May 5 | 2005 | Ascension Day | Christian | |
| Thu | May 25 | 2006 | Ascension Day | Christian | |
| Thu | May 17 | 2007 | Ascension Day | Christian | |
| Thu | May 1 | 2008 | Ascension Day | Christian | |
| Thu | May 21 | 2009 | Ascension Day | Christian | |
| Thu | May 13 | 2010 | Ascension Day | Christian | |
| Thu | Jun 2 | 2011 | Ascension Day | Christian | |
| Thu | May 17 | 2012 | Ascension Day | Christian | |
| Thu | May 9 | 2013 | Ascension Day | Christian | |
| Thu | May 29 | 2014 | Ascension Day | Christian | |
| Thu | May 14 | 2015 | Ascension Day | Christian | |
| Thu | May 5 | 2016 | Ascension Day | Christian | |
| Thu | May 25 | 2017 | Ascension Day | Christian | |
| Thu | May 10 | 2018 | Ascension Day | Christian | |
| Thu | May 30 | 2019 | Ascension Day | Christian | |
| Thu | May 21 | 2020 | Ascension Day | Christian | |
Other holidays in May 2017 in United Kingdom
Advertising

Other calendars
Related links