World Tuna Day
Quick Facts
World Tuna Day is a UN holiday designed to raise awareness of the global importance of tuna.
Local names
| Name | Language |
| --- | --- |
| World Tuna Day | English |
| Día Mundial del Atún | Spanish |
| יום הטונה העולמי | Hebrew |
| العالم، تونا، داي | Arabic |
| 세계 참치의 날 | Korean |
| Welttag des Thunfischs | German |
World Tuna Day 2017
Tuesday, May 2, 2017
World Tuna Day 2018
Wednesday, May 2, 2018
List of dates for other years
The United Nations (UN) established World Tuna Day on May 2 to raise awareness about the importance of tuna and to promote more sustainable fishing practices. It is observed for the first time in 2017.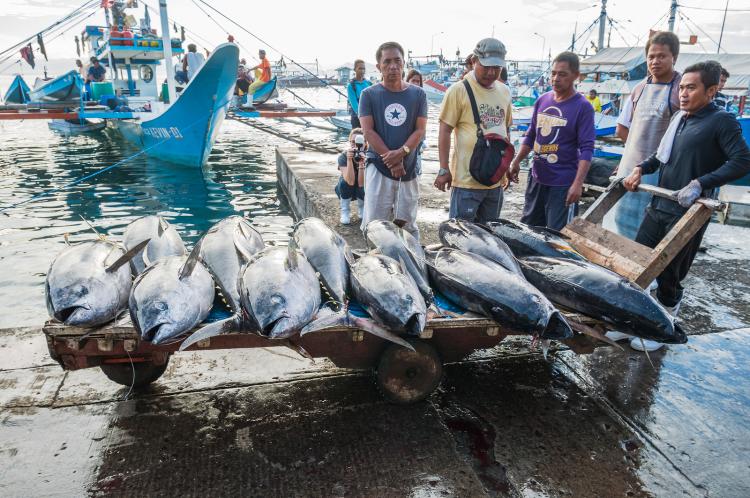 The World Depends on Tuna
According to the UN, a large number of countries worldwide depend on tuna for both food security and nutrition.
At the same time, more than 80 countries have tuna fisheries, and their capacity is constantly growing.
Overfishing Threatens Tuna
In recent years, environmental groups like the World Wildlife Fund (WWF) have warned that some types of tuna, such as the bluefin, are now endangered. Because of overfishing, bluefin stocks in the Northern Pacific Ocean have declined by more than 96% in comparison to unfished levels, a 2013 stock assessment showed.
Promoting Sustainable Tuna Fishing
With so many countries around the world relying on tuna for both its nutritional and economic value, World Tuna Day, first observed on May 2, 2017, is an effort to stress the importance of a stable and healthy tuna population.
In practice, the event aims to spread information about the possible impact of drastically declining tuna stocks and to highlight the economic and social benefits of establishing more sustainable fishing practices.
World Tuna Day Observances
| Weekday | Date | Year | Name | Holiday type | Where it is observed |
| --- | --- | --- | --- | --- | --- |
| Tue | May 2 | 2017 | World Tuna Day | United Nations observance | |
| Wed | May 2 | 2018 | World Tuna Day | United Nations observance | |
| Thu | May 2 | 2019 | World Tuna Day | United Nations observance | |
| Sat | May 2 | 2020 | World Tuna Day | United Nations observance | |
Advertising

Other calendars
Related links