Kent State Shootings Remembrance in United States
Quick Facts
Kent State Shootings Remembrance Day is a local observance in Kent, Ohio.
Local names
| Name | Language |
| --- | --- |
| Kent State Shootings Remembrance | English |
| Recuerdo del Masacre de Kent State | Spanish |
| הזיכרון מדינת ירי קנט | Hebrew |
| كينت ستيت إطلاق النار ذكرى | Arabic |
| 켄트 주 총격 사건의 기억 | Korean |
| Gedenken an das Kent State Massaker | German |
Kent State Shootings Remembrance 2017
Thursday, May 4, 2017
Kent State Shootings Remembrance 2018
Friday, May 4, 2018
List of dates for other years
Each year on May 4, students, activists, and survivors gather at Kent State University in Ohio to mark the anniversary of the Kent State massacre in 1970.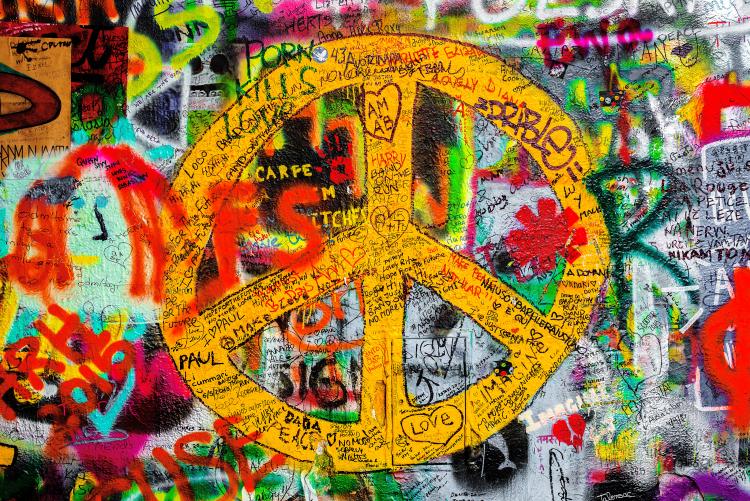 What Do People Do?
The May 4 Task Force (M4TF), a student organization at Kent State University, organizes a number of commemorative events. These usually include discussions, speeches, concerts, and a candlelight march around campus. The activities are open to the general public.
Events are also held at the May 4 Visitors Center, which was opened in 2013.
Public Life
Kent State Shootings Remembrance Day is a local observance at Kent State University only. It is not an official holiday.
Background
On May 4, 1970, members of the Ohio National Guard shot and killed 4 students peacefully protesting against the United States' involvement in the Vietnam War. 9 students were wounded during the event. The perpetrators were never brought to justice.
John Paul Filo's Pulitzer Prize-winning photo of the incident is considered one of the historically most significant images of the era. It shows Mary Ann Vecchio kneeling over the body of one of the victims, Jeffrey Miller.
The incident had a great impact on the political atmosphere both in the U.S. and internationally, radicalizing the opposition to the military engagement in the Vietnam conflict. Following the event, about 8 million students took part in a national hunger strike, closing down hundreds of universities and schools across the United States.
The protests were triggered by a speech by U.S. President Nixon on April 30, 1970, in which he announced the extension of the war efforts to Cambodia.
Kent State Shootings Remembrance Observances
| Weekday | Date | Year | Name | Holiday type | Where it is observed |
| --- | --- | --- | --- | --- | --- |
| Fri | May 4 | 1990 | Kent State Shootings Remembrance | Local observance | Ohio |
| Sat | May 4 | 1991 | Kent State Shootings Remembrance | Local observance | Ohio |
| Mon | May 4 | 1992 | Kent State Shootings Remembrance | Local observance | Ohio |
| Tue | May 4 | 1993 | Kent State Shootings Remembrance | Local observance | Ohio |
| Wed | May 4 | 1994 | Kent State Shootings Remembrance | Local observance | Ohio |
| Thu | May 4 | 1995 | Kent State Shootings Remembrance | Local observance | Ohio |
| Sat | May 4 | 1996 | Kent State Shootings Remembrance | Local observance | Ohio |
| Sun | May 4 | 1997 | Kent State Shootings Remembrance | Local observance | Ohio |
| Mon | May 4 | 1998 | Kent State Shootings Remembrance | Local observance | Ohio |
| Tue | May 4 | 1999 | Kent State Shootings Remembrance | Local observance | Ohio |
| Thu | May 4 | 2000 | Kent State Shootings Remembrance | Local observance | Ohio |
| Fri | May 4 | 2001 | Kent State Shootings Remembrance | Local observance | Ohio |
| Sat | May 4 | 2002 | Kent State Shootings Remembrance | Local observance | Ohio |
| Sun | May 4 | 2003 | Kent State Shootings Remembrance | Local observance | Ohio |
| Tue | May 4 | 2004 | Kent State Shootings Remembrance | Local observance | Ohio |
| Wed | May 4 | 2005 | Kent State Shootings Remembrance | Local observance | Ohio |
| Thu | May 4 | 2006 | Kent State Shootings Remembrance | Local observance | Ohio |
| Fri | May 4 | 2007 | Kent State Shootings Remembrance | Local observance | Ohio |
| Sun | May 4 | 2008 | Kent State Shootings Remembrance | Local observance | Ohio |
| Mon | May 4 | 2009 | Kent State Shootings Remembrance | Local observance | Ohio |
| Tue | May 4 | 2010 | Kent State Shootings Remembrance | Local observance | Ohio |
| Wed | May 4 | 2011 | Kent State Shootings Remembrance | Local observance | Ohio |
| Fri | May 4 | 2012 | Kent State Shootings Remembrance | Local observance | Ohio |
| Sat | May 4 | 2013 | Kent State Shootings Remembrance | Local observance | Ohio |
| Sun | May 4 | 2014 | Kent State Shootings Remembrance | Local observance | Ohio |
| Mon | May 4 | 2015 | Kent State Shootings Remembrance | Local observance | Ohio |
| Wed | May 4 | 2016 | Kent State Shootings Remembrance | Local observance | Ohio |
| Thu | May 4 | 2017 | Kent State Shootings Remembrance | Local observance | Ohio |
| Fri | May 4 | 2018 | Kent State Shootings Remembrance | Local observance | Ohio |
| Sat | May 4 | 2019 | Kent State Shootings Remembrance | Local observance | Ohio |
| Mon | May 4 | 2020 | Kent State Shootings Remembrance | Local observance | Ohio |
Other holidays in May 2017 in United States
Advertising

Other calendars
Related links