Oklahoma Day in United States
Quick Facts
Oklahoma Day in the United States marks the anniversary of the opening of Oklahoma's lands to European settlers.
Local names
| Name | Language |
| --- | --- |
| Oklahoma Day | English |
| Día de Oklahoma | Spanish |
| אוקלהומה היום | Hebrew |
| أوكلاهوما يوم | Arabic |
| 오클라호마 주 | Korean |
| Oklahoma-Tag | German |
Oklahoma Day 2017
Saturday, April 22, 2017
Oklahoma Day 2018
Sunday, April 22, 2018
List of dates for other years
Oklahoma Day, which is annually held on April 22, commemorates the date when the "Oklahoma Lands" area, which is now the state of Oklahoma, opened for European settlement.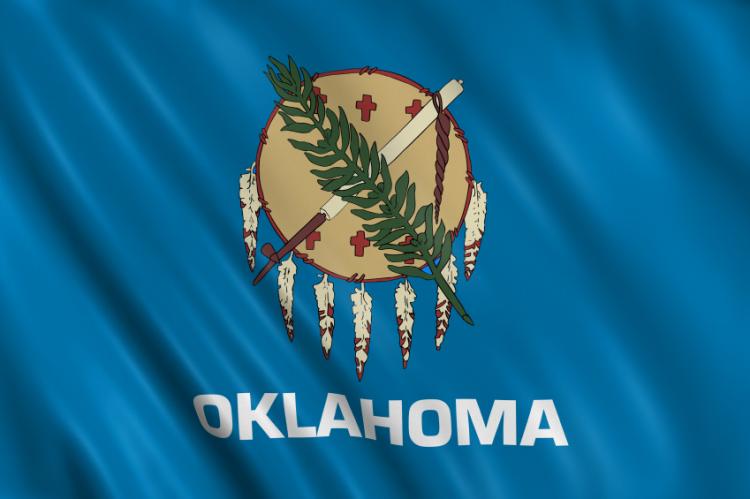 What Do People Do?
A range of events are organized to celebrate the history and culture of the state of Oklahoma. These include special lessons at schools, exhibitions on the wildlife of the state and concerts. However, Oklahoma Day celebrations are generally low key.
Public Life
On Oklahoma Day, some banks and financial institutions may be closed in the state of Oklahoma. Public transit systems run to their normal schedules and stores and other businesses are open as usual. Oklahoma Day is not a public holiday in other parts of the United States.
Background
The area, which is now the state of Oklahoma, has been inhabited since the end of the last ice age. There were permanent communities, such as at the Spiro-mounds from around AD 850. European explorers first visited the area during the 16th century. Following the Indian Removal Act of 1830 and the Indian Intercourse Act of 1834, thousands of Native Americans were removed from their ancestral lands and transported to Oklahoma, even though the area was already occupied by the Osage and Quapaw peoples.
In the middle of the 19th century, ranchers in Texas and Kansas found it difficult to meet the demands for food from the large cities. This lead to pressure to make more land available for farming and, in 1887, the Dawes Act removed control of much of the land in Oklahoma from Native Americans. This land was opened to European settlers from April 22, 1889. The anniversary of this date has become known as Oklahoma Day.
Symbols
The state flag of Oklahoma consists of a sky blue background with an image of an Osage Nation shield made of buffalo hide. The hide is decorated with six golden brown crosses, which represent stars and seven eagle feathers hang from the shield. The shield is covered by a calumet (peace pipe) and an olive branch. These are symbols of peace between the Native Americans and European settlers in the state.
The word 'Oklahoma' is written in white letters under the shield. Other symbols of Oklahoma include the scissor-tailed flycatcher (a bird), mistletoe (a woody plant that grows on trees), buffalo (an animal), redbud (a tree), Barite rose (a rock) and Indian Blanket (a flower).
Oklahoma Day Observances
| Weekday | Date | Year | Name | Holiday type | Where it is observed |
| --- | --- | --- | --- | --- | --- |
| Sun | Apr 22 | 1990 | Oklahoma Day | Local observance | Oklahoma |
| Mon | Apr 22 | 1991 | Oklahoma Day | Local observance | Oklahoma |
| Wed | Apr 22 | 1992 | Oklahoma Day | Local observance | Oklahoma |
| Thu | Apr 22 | 1993 | Oklahoma Day | Local observance | Oklahoma |
| Fri | Apr 22 | 1994 | Oklahoma Day | Local observance | Oklahoma |
| Sat | Apr 22 | 1995 | Oklahoma Day | Local observance | Oklahoma |
| Mon | Apr 22 | 1996 | Oklahoma Day | Local observance | Oklahoma |
| Tue | Apr 22 | 1997 | Oklahoma Day | Local observance | Oklahoma |
| Wed | Apr 22 | 1998 | Oklahoma Day | Local observance | Oklahoma |
| Thu | Apr 22 | 1999 | Oklahoma Day | Local observance | Oklahoma |
| Sat | Apr 22 | 2000 | Oklahoma Day | Local observance | Oklahoma |
| Sun | Apr 22 | 2001 | Oklahoma Day | Local observance | Oklahoma |
| Mon | Apr 22 | 2002 | Oklahoma Day | Local observance | Oklahoma |
| Tue | Apr 22 | 2003 | Oklahoma Day | Local observance | Oklahoma |
| Thu | Apr 22 | 2004 | Oklahoma Day | Local observance | Oklahoma |
| Fri | Apr 22 | 2005 | Oklahoma Day | Local observance | Oklahoma |
| Sat | Apr 22 | 2006 | Oklahoma Day | Local observance | Oklahoma |
| Sun | Apr 22 | 2007 | Oklahoma Day | Local observance | Oklahoma |
| Tue | Apr 22 | 2008 | Oklahoma Day | Local observance | Oklahoma |
| Wed | Apr 22 | 2009 | Oklahoma Day | Local observance | Oklahoma |
| Thu | Apr 22 | 2010 | Oklahoma Day | Local observance | Oklahoma |
| Fri | Apr 22 | 2011 | Oklahoma Day | Local observance | Oklahoma |
| Sun | Apr 22 | 2012 | Oklahoma Day | Local observance | Oklahoma |
| Mon | Apr 22 | 2013 | Oklahoma Day | Local observance | Oklahoma |
| Tue | Apr 22 | 2014 | Oklahoma Day | Local observance | Oklahoma |
| Wed | Apr 22 | 2015 | Oklahoma Day | Local observance | Oklahoma |
| Fri | Apr 22 | 2016 | Oklahoma Day | Local observance | Oklahoma |
| Sat | Apr 22 | 2017 | Oklahoma Day | Local observance | Oklahoma |
| Sun | Apr 22 | 2018 | Oklahoma Day | Local observance | Oklahoma |
| Mon | Apr 22 | 2019 | Oklahoma Day | Local observance | Oklahoma |
| Wed | Apr 22 | 2020 | Oklahoma Day | Local observance | Oklahoma |
Other holidays in April 2017 in United States
Advertising

Other calendars
Related links