Seward's Day in United States
Quick Facts
Seward's Day is a state holiday in Alaska, in the United States, on the last Monday of March.
Local names
| Name | Language |
| --- | --- |
| Seward's Day | English |
| Día de Sewards | Spanish |
| יום סיווארד | Hebrew |
| يوم سيوارد | Arabic |
| 수어드의 날 | Korean |
| Seward-Tag | German |
Seward's Day 2017
Monday, March 27, 2017
Seward's Day 2018
Monday, March 26, 2018
List of dates for other years
Seward's Day is a holiday in Alaska, the United States, to commemorate the US purchase of Alaska from Russia in 1867. This state holiday is annually held on the last Monday of March. It should not be confused with Alaska Day.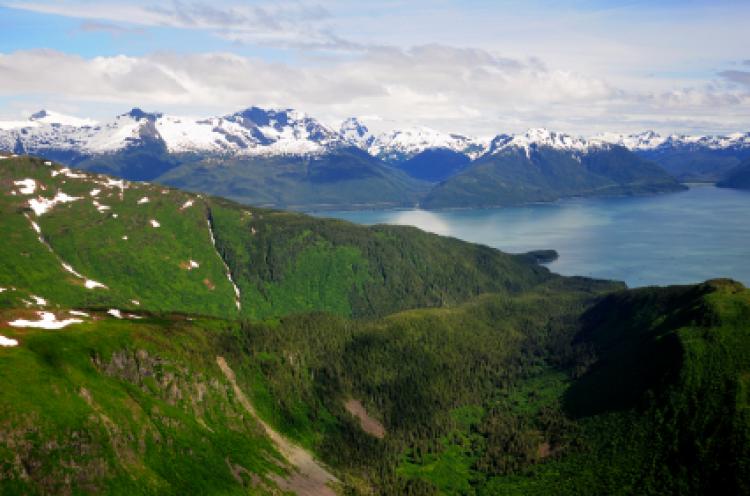 What Do People Do?
Many Alaskans have a day off work or school on Seward's Day. Celebrations are held in places such as Anchorage, Seward and Sitka. Events and activities may include:
Special history programs about Alaska.
Storytelling events for people of all ages.
Historical slideshow shows about Alaska's history.
Schools may provide educational activities, such as essays, reports and class discussions about William Seward's life and achievements in relation Alaska's history, prior to the Seward's Day public holiday.
Public Life
Seward's Day is a public holiday in Alaska so government offices, post offices, as well as many courts and libraries, are closed. Many public schools are open but some schools finish early for the day and many businesses are closed. Those intending on travelling by public transport on this day will need to check the public transport schedules for any changes ahead of time. If Seward's Day falls on a Saturday it is observed on the Friday before. If it falls on a Sunday it is observed the following Monday.
Background
Seward's Day commemorates when the United States bought Alaska from Russia for about $7.2 million in 1867. William Henry Seward, who was Secretary of State at the time, signed the treaty with Russia on March 30, 1867. Many people thought that the price was outrageously high and called the action "Seward's folly" or "Seward's icebox" after he arranged the transaction.
Many Americans believed that there was nothing in the vast wasteland that would interest them. The Russians suffered great losses when they owned the land and the cost of maintaining a remote outpost was great so they sold the land to the United States. Doubters' opinions changed in 1897 when gold was discovered along the Klondike River, drawing many fortune seekers to the area.
Alaska's natural resources paid back the initial investment many times over. Its natural gas, coal and oil reserves, in addition to its seafood and lumber industries, eventually proved to be more valuable than its gold. Seward died in New York in 1872 and did not live to see his foresight commemorated as a legal holiday in Alaska.
Symbols
Memorials and landmarks dedicated to William Seward are found in Alaska and other parts of the United States. For example, Seward Park is found in Seattle, Washington. The city of Seward is also named after William Seward. It is located on the Kenai Peninsula at the head of Resurrection Bay and was founded in 1903 as a supply base to construct a railway to the Yukon Valley. A popular figure that represents William Henry Seward is perched on top of a pole in Ketchikan, Alaska.
#EP update on public life: http://www.adn.com/2012/03/24/2389352/sewards-day-closures.html
Seward's Day Observances
| Weekday | Date | Year | Name | Holiday type | Where it is observed |
| --- | --- | --- | --- | --- | --- |
| Mon | Mar 26 | 1990 | Seward's Day | State holiday | Alaska |
| Mon | Mar 25 | 1991 | Seward's Day | State holiday | Alaska |
| Mon | Mar 30 | 1992 | Seward's Day | State holiday | Alaska |
| Mon | Mar 29 | 1993 | Seward's Day | State holiday | Alaska |
| Mon | Mar 28 | 1994 | Seward's Day | State holiday | Alaska |
| Mon | Mar 27 | 1995 | Seward's Day | State holiday | Alaska |
| Mon | Mar 25 | 1996 | Seward's Day | State holiday | Alaska |
| Mon | Mar 31 | 1997 | Seward's Day | State holiday | Alaska |
| Mon | Mar 30 | 1998 | Seward's Day | State holiday | Alaska |
| Mon | Mar 29 | 1999 | Seward's Day | State holiday | Alaska |
| Mon | Mar 27 | 2000 | Seward's Day | State holiday | Alaska |
| Mon | Mar 26 | 2001 | Seward's Day | State holiday | Alaska |
| Mon | Mar 25 | 2002 | Seward's Day | State holiday | Alaska |
| Mon | Mar 31 | 2003 | Seward's Day | State holiday | Alaska |
| Mon | Mar 29 | 2004 | Seward's Day | State holiday | Alaska |
| Mon | Mar 28 | 2005 | Seward's Day | State holiday | Alaska |
| Mon | Mar 27 | 2006 | Seward's Day | State holiday | Alaska |
| Mon | Mar 26 | 2007 | Seward's Day | State holiday | Alaska |
| Mon | Mar 31 | 2008 | Seward's Day | State holiday | Alaska |
| Mon | Mar 30 | 2009 | Seward's Day | State holiday | Alaska |
| Mon | Mar 29 | 2010 | Seward's Day | State holiday | Alaska |
| Mon | Mar 28 | 2011 | Seward's Day | State holiday | Alaska |
| Mon | Mar 26 | 2012 | Seward's Day | State holiday | Alaska |
| Mon | Mar 25 | 2013 | Seward's Day | State holiday | Alaska |
| Mon | Mar 31 | 2014 | Seward's Day | State holiday | Alaska |
| Mon | Mar 30 | 2015 | Seward's Day | State holiday | Alaska |
| Mon | Mar 28 | 2016 | Seward's Day | State holiday | Alaska |
| Mon | Mar 27 | 2017 | Seward's Day | State holiday | Alaska |
| Mon | Mar 26 | 2018 | Seward's Day | State holiday | Alaska |
| Mon | Mar 25 | 2019 | Seward's Day | State holiday | Alaska |
| Mon | Mar 30 | 2020 | Seward's Day | State holiday | Alaska |
Related holiday
Other holidays in March 2017 in United States
Advertising

Other calendars
Related links