Brazil: Acre and parts of Amazonas switch time zones

Published 9-Oct-2013. Changed 31-Oct-2013
Update October 31, 2013: Brazil's President, Dilma Rousseff, has just enacted law 12.876, confirming that the time zone switch will occur on Sunday, November 10, 2013. According to the law, the state of Acre and 13 municipalities in the western part of the state of Amazonas, which is roughly defined by an imaginary line connecting the cities of Tabatinga and Porto Acre, will be 5 hours behind UTC after the switch.
Update October 17, 2013: Senator Jorge Viana from Acre just announced on Facebook that the time zone change in the state will occur on November 10, 2013. He provided no exact time for the switch. The time in Acre is currently 1 hour behind the country's capital Brasilia. When parts of Brazil begin observing daylight saving time (DST) on October 20, 2013, the time difference to the capital will be 2 hours. After the planned time zone change on November 10, 2013, clocks in Acre will be 3 hours behind Brasilia local time.
The Brazilian Senate has just passed a bill changing the time zone in the state of Acre and some of the westernmost municipalities in the state of Amazonas, including the region's largest city, Eirunepé. A similar initiative was vetoed by Brazil's President, Dilma Rousseff, in 2012 after the bill had already been passed by the parliament.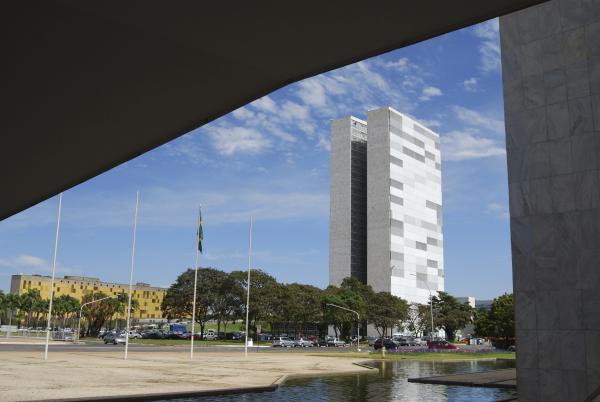 ©thinkstockphotos.com
It is still possible that the same will happen this year. However, according to media commentaries, if the President stops the current bill, the veto is likely to affect only the Amazonas municipalities. In that case, Acre would still move to a different time zone.
DST in Brazil begins on October 20, 2013
The time zone switch in detail
If and when the changes take effect, clocks in the affected areas will be turned back 1 hour. The local time there will be 2 hours behind Brazil's capital, Brasilia, when daylight saving time (DST) is not in force, and 5 hours behind Coordinated Universal Time (UTC). Acre and Amazonas currently observe Amazonas Time (AMT), which is 4 hours behind UTC. Neither state observes DST.
It is not yet known when the change will take effect. timeanddate.com will provide updates as more information becomes available.
Back to "correct" time zone
Acre and Amazonas represent Brazil's westernmost area and border to Peru and Bolivia. In an unpopular decision, the government had changed the time zone there in 2008. This was done in order to strengthen the relationship between some of the country's most remote municipalities and the economically more developed east, including cities such as the capital Brasilia, São Paulo, and Rio de Janeiro.
Acre's 2008 switch in more detail
Many inhabitants of the affected areas opposed the 2008 change because it meant less daylight in the mornings. In a referendum in 2010, a majority of 56.8% voted for the return of the original time zone. Senator Sérgio Oliveira welcomed the decision: "I cannot hide that I am pleased." Referring to the 2010 referendum, he added, "this vote is in line with the decision taken by the population."
Spain ponders switching time zones
Advertising

Recent updates
More about Daylight Saving Time
More information
Related links